Sensaphonics custom-fit earphones and earplugs are used for hearing preservation in some of the most uncompromising work environments on – and above – the planet. See below for a listing of some of our more famous users – musicians and engineers and so forth.
musicians
(In alphabetical order - Click a letter to expand and find an artist in that grouping)
A Perfect Circle
Mike Adams (engineer)
Rachel Adkins (engineer)
Aerosmith
– Steven Tyler
– Brad Whitford
– Joey Kramer
Alabama
Alison Krauss & Union Station
All-American Rejects
All Time Low
Gary Allan
Alter Bridge
Amandititta
Tori Amos
American Idol House Band
Sabrina Antoinette
Arcade Fire
Atoms For Peace
Averi
Ayo
Bill Bachman
Bad Religion
Kelleigh Bannen
Patricia Barber
Bamboo
The Band Perry
Bill Barnett (engineer)
Brian Bavido (engineer)
Django Bayless (Petty Theft)
Adrian Belew
Taylor Bennett
Better Than Ezra
Beyonce
Big Bad Voodoo Daddy
Big Head Todd & The Monsters
Billy Joel Band
Black Sabbath
Blackalicious
Mary J. Blige
Blink 182
Blood People
Blue Merle
Blues Traveler
Bon Jovi
Jon Bon Jovi
Boys Like Girls
Danielle Bradbery
Jonathan Brandmeier
Toni Braxton
Dean Brody
Zac Brown
John "Boo" Bruey (engineer)
Luke Bryan
Brian Setzer Orchestra
Meredith Brooks
Brooks & Dunn
Chris Brown
Jackson Browne
Janelle Burdell
Jared Burnett
Will Calhoun
Colbie Caillat
Alex Carapetis (The Voidz)
Carv
Michael Cavanaugh
Celtic Men
Celtic Women
Jimmy Chamberlain
Dennis Chambers
Chamillionaire
Chance The Rapper
Tracy Chapman
Chapter 6
Chasing Destiny (June's Diary)
Cheap Trick
Chevelle
Chicago Symphony Orchestra
Chloe X Halle
Peter Cincotti
Kelly Clarkson
Claypool Lennon Delirium
Coheed & Cambria
Les Claypool
Tommy Clufetos (Rob Zombie)
Billy Cobham
Candy Coburn
Coldplay
Natalie Cole
Collective Soul
Common
Cornelius
Nikka Costa
Deborah Cox
Joe Crabtree (Wishbone Ash)
Creed
The Cribs
Crossfade
The Crystal Method
Cute Is What We Aim For
Dark New Day
Dark Star Orchestra
Dashboard Confessional
Dave Matthews Band
– Dave Matthews
– Stefan Lessard
– Carter Beauford
– Rashawn Ross
- Buddy Strong
- Jeff Coffin
The Dead
Deadmau5
Death Cab For Cutie
Tommy DeCarlo (Boston)
The Decemberists
Sophia Del Carmen
Lana Del Rey (full band)
Neil Diamond
Ani DiFranco
Disco Biscuits
DJ Bis
Thomas Dolby
Dolly Parton Band
The Donnas
Dope
Down
Dr. John
Drake
Dream Theater
Dreams Come True (Mee Mee)
Minnie Driver
Eagles
Justin Townes Earle
Steve Earle
Rob Eaton (Dark Star Orchestra)
Kurt Elling
Scott Ellis
Embrace
Eminem
Estelle
Evanescence
Everclear
Fab 4
Donald Fagen (Steely Dan)
Fastball
Fast Ryde
The Fenians
Shawn Fichter (Tim McGraw)
Fish Out Of Water
Fitz & The Tantrums
Bela Fleck
Fleetwood Mac
Franz Ferdinand
The Fray
Tom Fuller
Future
Gaelic Storm
Garbage
Siedah Garrett
Larry Gatlin
Rudy Gatlin
Jack Gavin (Tanya Tucker)
Gentleman's Rule
Get The Led Out (Paul Sinclair)
Corey Glover
Godsmack
Goo Goo Dolls
Anthony Gomes
Kim Gordon
Nina Gordon
The Gores
Kolby Gray
Green Day
Josh Groban
Hall & Oates
Colin Hay
Herbie Hancock
Chainey Harpe (engineer)
Jennifer Love Hewitt
Hey Ocean
Tamia Hill
Keri Hilson
Jennifer Hudson
Huey Lewis & The News
Eric Hutchinson
Hybrid
Julio Iglesias
Il Volo
In Flames
Indigo Girls
Jack Ingram
Mick Jagger
Janet Jackson
Denny Jagard (engineer)
Kelley James
Jason Reeves Band
Jay-Z
Jem
Jesse & Joy
Jewel
JLS
Joe Satriani Band
Alexa Joel
David Johansen (New York Dolls)
John Butler Trio
John Mayer Band
Olivia Newton John
E. Kevin Jones (engineer)
Juanes
Naomi Judd
Julien-K
June's Diary (Chasing Destiny)
Jurassic 5
Kelis
R. Kelly
Jim Keltner
Kill Hannah
Kem
Killswitch Engage
David King
Kinky
Mark Knopfler
Greg Koehler
Kool & The Gang
Korn
Wayne Kramer
Alison Krauss
Ian Kuhn (engineer)
Lady Gaga (full band & crew)
Adam Lambert
Cyndi Lauper
Chuck Leavell
Ledisi
John Legend
Leftover Salmon
Ottmar Leibert
Phil Lesh
Lettuce
Huey Lewis
Brent Lind (engineer)
Espen Lind
Lisa Loeb
Little Feat
Living Colour
Locksley
Lonestar
Los Angeles Philharmonic
Los Lobos
Los Tigres Del Norte
– Jorge Hernandez Sr
Lovehammers
Lt. Dan Band
The Lumineers
Mae
The Mars Volta
Massive Attack
Dave Matthews
Maxwell
John Mayer
Edwin McCain
Michael McDermott
Michael McDonald
Richie McDonald (Lonestar)
Sarah McLachlan
Medeski, Martin & Wood
John Mellencamp
M.I.A.
The Midtown Men
Brendan Milburn
MisterWives
moe
Moby
Modest Mouse
Moody Blues
Alanis Morissette
Motion City Soundtrack
Jonathan Mover
Mr. Adventures
Mucca Pazza
Philip Neil Murray
Musiq
My Chemical Romance
My Morning Jacket
Najee
The National
Neil Young Band
Vince Neil (Motley Crue)
New Kids On The Block
The New Mastersounds
New Power Generation band
– Nandy McClean
– Maya McClean
– Morris Hayes
– Otis Wilson
– Queen Cora Dunham
– Josh Dunham
Next Sunday
Stevie Nicks
Night Ranger
Nightwish
NLT (Not Like Them)
North Mississippi Allstars
The Nouvolts
Paolo Nutini
O.A.R.
– Richard On
– Chris Culos
– Jason Swartz (engineer)
Sinead O'Connor
John Oates
Ryan Ochsner (Lonestar)
OK Go
Old Crow Medicine Show
Orianthi
Kelly Osbourne
Ozzy Osbourne
James Otto
Jake Owen
Ozomatli
P. Diddy
David Paich (Toto)
Papa Roach
Lance Parra
Pat Green Band
Pat McGee Band
Pat Metheny Group
Alice Peacock
Phantom Planet
Philadelphia Symphony Orchestra
Mike Pirich (engineer)
Plastikman
Poi Dog Pondering
Michael Posner
The Postal Service
Pretty Lights
Primus
Alana Pribilski
Purple Apple
Sean Quackenbush (engineer)
Jeff Quay (Blue Man Group)
Queen Cora
Queensryche
Radiohead
Bonnie Raitt
Kevin Rall (engineer)
The Rapture
REO Speedwagon
– Dave Amato
– Neil Doughty
– Bruce Hall
– Walter Versen
Thomas Rhett
Rihanna
Eric Roberson
Robert Randolph & The Family Band
Robyn
Robi Drako Rosa Band
John Roden
Rodrigo y Gabriela
The Rolling Stones
– Pierre DeBeauport
– Bernard
– J. Summers
– Dave Rauz
– D. Jones
– Mike Adams (engineer)
– Chuck Leavell
The Romantics
Linda Ronstadt
The Roots
Rough Cut
Kelly Rowland
Divinity Roxx
Prince Royce
Darius Rucker
Xavier Rudd
Ryan Shupe & the RubberBand
Richie Sambora
The Samples
Emeli Sande
Saves The Day
Boz Scaggs
Melvin Seals
Scissor Sisters
Derick Sebastian
The Secret Machines
Secondhand Serenade
Pete Seeger
Senses Fail
Booka Shade
Ryan Shuck (Julien K)
Simply Red
Cody Simpson
Derrick Simpson
Siouxsie & The Banshees
Sister Hazel
Nikki Sixx
Slayer
Smash Mouth
Paul Reed Smith
Snow Patrol
Social Distortion
Sonia Dada
Spare Change
Keith Spencer
Stars in Stereo
Steel Panther
Stephen Kellogg & The Sixers
Staind
Steve Earle & The Dukes
Jeff Stotts
String Cheese Incident
The Strokes
Sean Sturge (engineer)
Petra Sturm
Styx
Super Happy Fun Club
Superchick
Taylor Swift
Switchfoot
System Of A Down
T-Pain
Tamia
Tasting Grace
Geoff Tate
Téja
John Tesh
Third Eye Blind
Three Dog Night
Thrice
Toad The Wet Sprocket
Laurence "Lol" Tolhurst
Chris Tomlin
Toots & The Maytals
Toro y Moi
The Tragically Hip
Trans Siberian Orchestra
Obie Trice
Trick Pony
Robert Trujillo (Metallica)
Tanya Tucker
KT Tunstall
Steven Tyler
Udugirl (Janelle Burdell)
Umphrey's McGee
Under A Blood Red Sky
Under The Streetlamp
Keith Urban
Usher
Frankie Valli
Vampire Weekend
Donnie Van Zandt (.38 Special)
Suzanne Vega
Ruby Velle
Kurt Vile
Vintage Trouble
M. Ward
Roger Waters Band
Reggie Watts
Gene Ween (Aaron Freeman)
Max Weinberg
Bob Weir
Kanye West
Vanessa Williams
Mary Wilson (The Supremes)
Ce Ce Winans
Steve Winwood
Wintersun
Chris Wood (engineer)
Xzibit
Chase Yaklin
"Weird Al" Yankovic
Yeah Yeah Yeahs
Yonder Mountain String Band
Pete Yorn
Zac Brown Band
ZZ Top
Koji Brash
BrighNation
Yasuhiro Muro-o
Yazawa
Rinko Urashima
Kenji Takao


ALABAMA
Hunter Street Baptist Church – Hoover
Knollwood Assembly of God – Mobile
ARKANSAS
First Baptist Church – Springdale
ARIZONA
First Baptist Church of Scottsdale
Victory Assembly of God – Tucson
CALIFORNIA
Valley Baptist Church – Bakersfield
Crossroads Church – Corona
Mariners Church – Irvine
Saddleback Church – Lake Forest
COLORADO
Heritage Christian Church – Denver
Life Bridge Christian Church – Longmont
FLORIDA
Lighthouse Assembly of God – Ft. Myers
GEORGIA
North Pointe Ministries – Alpharetta
Trinity Church – Powder Spring
ILLINOIS
Willow Creek Community Church – Barrington
Salem Baptist Church – Chicago
Metro Community Church – Edwardsville
Harvest Bible Chapel – Gilbert
Glen Ellyn Bible Church – Glen Ellyn
Northbrook Church – Northbrook
Parkview Christian Church – Orland Park
Crosswinds Church – Warrenville
KENTUCKY
Little Flock Baptist Church – Shepherdsville
MICHIGAN
Mount Hope Church – Lansing
Kensington Community Church – Troy
MISSOURI
Grace Church
James River Assembly – Ozark
NORTH CAROLINA
Evangel Worship Center – Evangel
River of Life Church – Jacksonville
First Baptist Church – Spartanburg
NEW YORK
The Chapel – Buffalo
Juanita Bynum Ministries – Queens Village
TENNESSEE
Englewood Baptist Church – Jackson
VIRGINIA
Deep Creek Baptist Church – Chesapeake
Sensaphonics is proud to display the mission patches sent to us by NASA in recognition of our ongoing participation in the space shuttle program.
Lightspeed Aviation
NASA National Aeronautics and Space Administration
Blue Man Group
Book of Mormon
Cirque du Soleil – Alegria
Cirque du Soleil – Dralion
Cirque du Soleil – Elvis
Cirque du Soleil – Mystere
Cirque du Soleil – "O"
Cirque du Soleil – Quidam
Cirque du Soleil – Saltimbanco
Cirque du Soleil – Varekai
Disney On The Road
Hot Feet
Jersey Boys
Kinky Boots
Legally Blonde
Reckless in Vegas
Movin' Out
Movin' Out Tour
Priscilla, Queen of the Desert (Broadway)
Ringling Bros.
Riverdance-Lagan
Riverdance-Liffey
Riverdance-Shannon
A special Sensaphonics earphone design, the e-Racer 500, is used for cockpit communications by all drivers in both the Indy Racing League (IRL) and Champ Series events. The following drivers are scheduled to race in 2006:
INDY RACING LEAGUE
Marco Andretti – Andretti Green Racing
Ed Carpenter – Vision Racing
Helio Castroneves – Marlboro Team Penske
Eddie Cheever Jr. – Cheever Racing
Scott Dixon – Target Chip Ganassi Racing
Dario Franchitti – Andretti Green Racing
Felipe Giaffone – A.J. Foyt Enterprises
Bryan Herta – Andretti Green Racing
Sam Hornish Jr. – Marlboro Team Penske
Tony Kanaan – Andretti Green Racing
Buddy Lazier – Dreyer & Reinbold Racing
Kosuske Matsuura – Super Aguri Fernandez Racing
Vitor Meira – Panther Racing
Danica Patrick – Rahal Letterman Racing
Buddy Rice – Rahal Letterman Racing
Thomas Scheckter – Vision Racing
Scott Sharp – Delphi Fernandez Racing
CHAMP SERIES
A.J. Allmendinger – RuSPORT
Sebastien Bourdais – Newman/Haas Racing
Ronnie Bremer – Dale Coyne Racing
Ryan Dalziel – Dale Coyne Racing
Cristiano da Matta – PKV Racing
Fabrizio Del Monte – HVM Racing
Mario Dominguez – Forsythe Racing
Timo Glock – Rocketsports Racing
Jorge Goeters – PKV Racing
Ryan Hunter-Reay – Rocketsports Racing
Bruno Junqueira – Newman/Haas Racing
Rodolfo Lavin – HVM Racing
Katherine Legge – PKV Racing
Michael McDowell – Rocketsports Racing
Nelson Philippe – Mi-Jack Conquest Racing
Will Power – Team Australia
Andrew Ranger – Mi-Jack Conquest Racing
Homero Richards – HVM Racing
Oriol Servia – Newman/Haas Racing
Alex Sperafico – HVM Racing
Ricardo Sperafico – Dale Coyne Racing
Alex Tagliani – Team Australia Racing
Paul Tracy – Forsythe Racing
Jimmy Vasser – PKV Racing
Justin Wilson – RuSPORT
Charles Zwolsman – Team Australia
Adele Arakawa – ABC/KUSA
Glen Beck
Chris Berman – ESPN Sports
Carson Daly – The Voice (NBC)
Jim Gray – Fox Sports
Tim Lake, news anchor – NBC Philadelphia
Jay Leno – The Jay Leno Show
Pam Oliver – Fox Sports
George Stephanopoulos
NBA on TNT (studio team)
TV-3 Zurich
Chicago Board of Trade (CBOT)
Chicago Board Options Exchange (CBOE)
Chicago Mercantile Exchange
Sony Music ( New York )
What our clients are saying...
Check out some of our favorite customer testimonials below!
---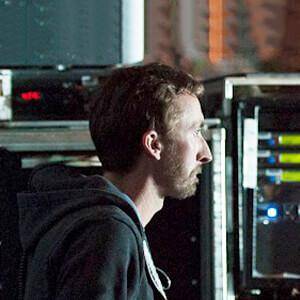 "What makes an even bigger difference is the company's ethos – in particular Michael Santucci.
Everyone else in this market is basically playing the Gillette vs. Schick razor game, you know? Now with 23 drivers! But I don't hear any of them talking seriously about hearing and responsibility. Dr. Santucci brings that to Sensaphonics products, and he's an industry leader in that area."
Brent Lind – Monitor engineer, My Morning Jacket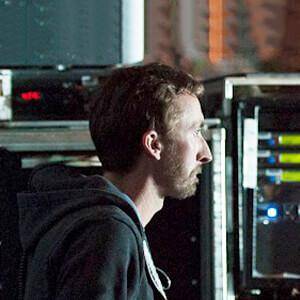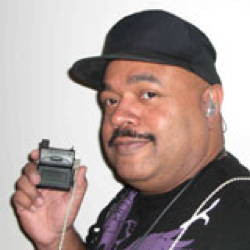 "For in-ears, active ambient is the way to go.
The 3D lets me hear my drums acoustically, like I'm not wearing any earphones at all. The little mics in the 3D earphones are amazing. My drum kit sounds totally natural. I just add the band mix from monitor world and I'm ready to go."
Dennis chambers, drummer for Santana, steely dan and others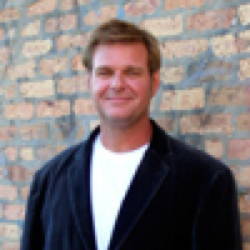 "3d aaro Easy to use and understand
You can actually 'hear' what's really going on due to the active transducers implanted in the ears, and you can even control the level of ambience entering your head, from very soft to wide open, and it's easy to use and understand. I'm very excited about this [3D Aaro] product."
Mike adams, monitor Engineer for the rolling stones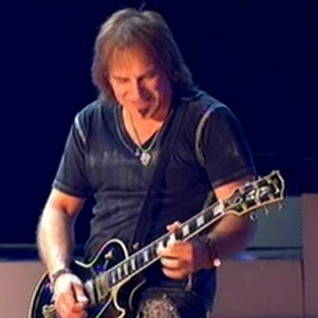 "highly recommend the 3D Active Ambient
I've used the Sensaphonics 3D system for over 10 years now, and I'm a big fan. Now I have the full band mix in both ears, plus I can hear my whole amp rig, including the effects. I just dial in as much stage sound as I want. It's literally the best of both worlds. For any guitar player on in-ears who needs to hear the outside world, I highly recommend the 3D Active Ambient. It's an incredible product, and there's nothing else like it."
Dave amato, lead guitarist, reo speedwagon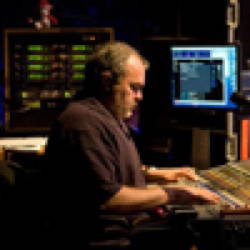 "a better, more natural sound
Carter Beauford was the first (in Dave Matthews Band) to try the 3D. He was looking for a better, more natural sound of the drums around him, especially the cymbals. As soon as we fired up those ambient mics, suddenly the relationship of the cymbals, especially the stereo imaging, was back – the way he was accustomed to hearing the cymbals without having anything in his ears. Now three of the guys, including Dave, are on them."
Ian kuhn, monitor engineer for dave matthews band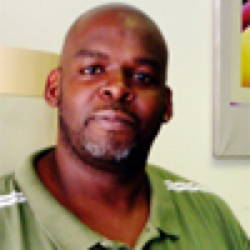 "Ambient iem with a flip of a switch
When my artist is using the 3D, I mix using my own 3D system. I don't use the ambient function while I'm mixing, but if someone comes running up to tell me something, I can just flip the ambience switch to have a conversation. I love the fact that I don't have to pull an earpiece out."
Bill barnett, monitor engineer for stevie wonder, maxwell and others
These lists contain our documented customers. No product endorsement is claimed or implied.
---