Much more than just ear impressions… We care about your hearing!

 >> Click for Covid-19 Protocols <<
At Sensaphonics, we care about so much more than taking ear impressions and selling in-ear monitor products. Our primary focus is YOUR hearing health. In fact, we are the only major custom earphone manufacturer with an on-site audiology practice, our Musicians Hearing Clinic.
Some of the biggest names in live music trust their hearing to Sensaphonics. Whether it's an office visit while playing Chicago or a backstage appointment after sound check, our audiologists are ready to help. We even do "house calls" – going out to the venue to serve our clients. We can do on-site testing, ear impressions, even in-ear SPL measurements! Call us in advance to set it up.
our audiologists
Dr. Michael Santucci
As president of Sensaphonics, Dr. Michael Santucci provides audiological consultation and customized hearing protection to many of today's top music performers. He has dedicated his career to being a tireless advocate for hearing health within the music community and the world at large. On the global stage, Dr. Santucci has been working with the World Health Organization (WHO) since 2015, when he was invited to speak at the WHO-ITU Joint Stakeholders Consultation on Safe Listening Devices in Geneva, Switzerland. Visit this page for more information.
Dr. Shannon Switzer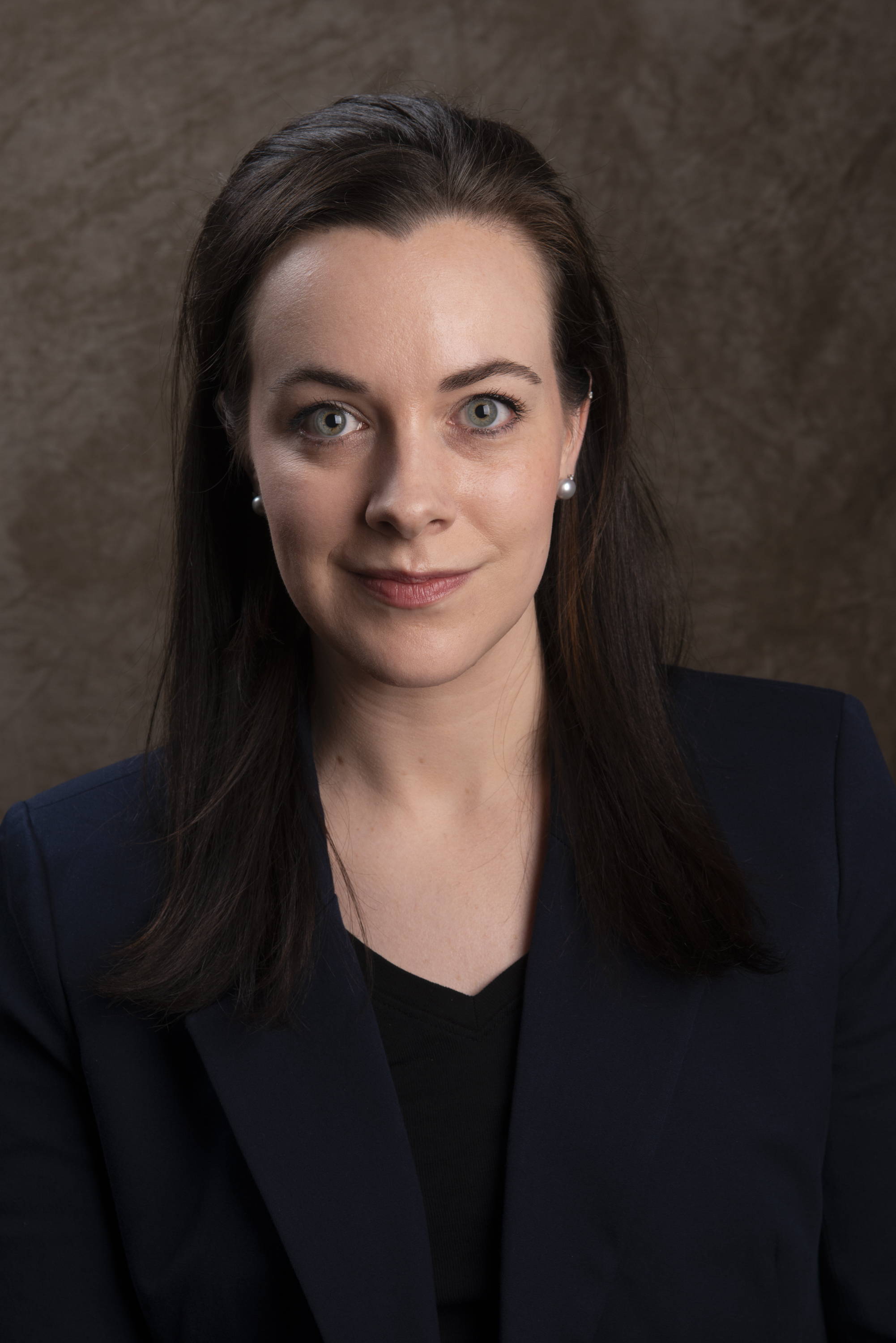 As Director of the Musicians Hearing Clinic, Dr. Switzer's passion for both music and audiology makes it easy for her to connect with musicians of all backgrounds and soundscapes. A native Vermonter, she completed her Bachelor of Science at the University of Vermont in 2014. She then moved to Chicagoland to attend Northwestern University, where she earned her Doctorate of Audiology in 2017. Dr. Switzer's goal is to empower her patents through education, so be prepared to learn about how your incredible hearing system works and how your brain processes sound. She is grateful that musicians trust her with something as special as their hearing, and she is excited to help you keep your ears safe.  
What To Expect at Your Appointment
Case history with questions regarding your hearing health
Comprehensive hearing evaluation from 250-18,000 Hz
Additional testing as needed
Guidance and recommendations
Friendly, attentive and courteous staff
Never make the excuse "it's too late for me."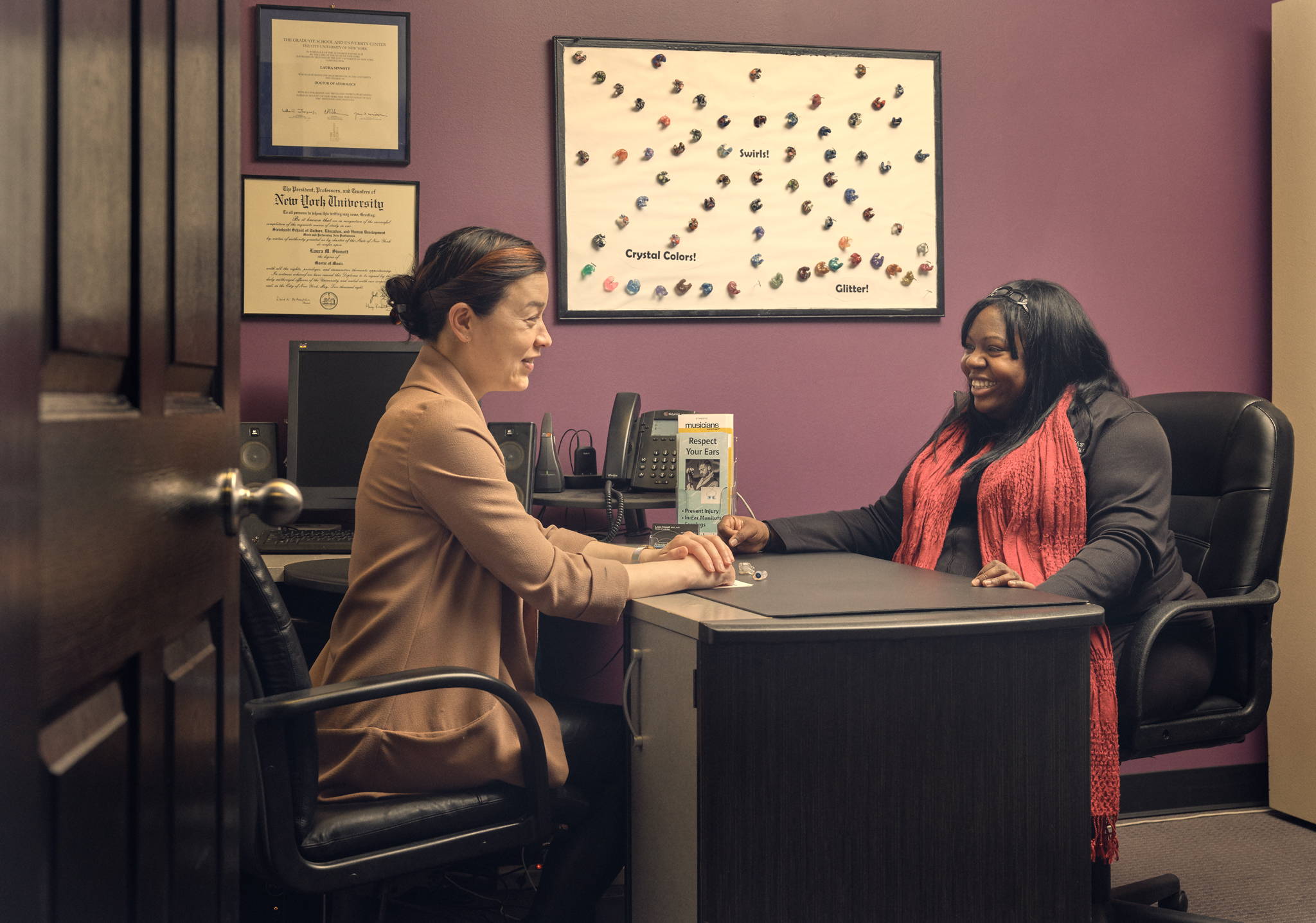 While there is no "magic wand," the fact is, most hearing health issues – even tinnitus – can be treated! Sensaphonics is committed to meeting all your hearing needs – protection, prevention, and enhancement – through every stage of your career. So if you're a musician, a sound engineer, or a music lover with a hearing issue, join the thousands of professionals who consult with us and swear by our expertise.
All you need to do is take the first step!
NOTE: Musicians Hearing Clinic services are fully confidential.
Sensaphonics, Inc.
660 N. Milwaukee Avenue
Chicago, IL 60642
Map It
Call for appointment: 877-848-1714
HOURS:
Monday - Friday
9:00 AM - 5:00 PM Central Time (U.S.)
---
Customer Service Information
Enjoy Your Music. Enjoy Your Life. Don't Destroy Your Hearing.
Contact us today to learn how we can create customized, durable solutions for your ear health, and keep you at work, on stage, and in the crowd.